2nd Quarter Release Party, Saturday May 5th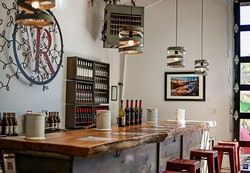 Saturday, May 5th
1pm - 4pm
Join us for our 2nd Quarter Release Party, celebrating the release of our 2015 Barbera, 2017 Lileana Rosé di Sangiovese, and 2017 Celeste Riserva Rosé di Sangiovese. Enjoy samples of the new releases along with our favorite seasonally inspired food pairings. Pick up your club orders, and catch up with us.
We'll be celebrating both Saturday and Sunday from 1pm - 4pm, so you can pick which day works best for you. Please RSVP for the day you plan to attend.
Tickets are complimentary for wine club members, up to four tickets per member. Tickets for non club members and additional guests of club members are $10 per person, refundable the day of the event if you join our wine club or purchase two bottles or more. Not a club member yet but want to be? Join today!