Our Team
---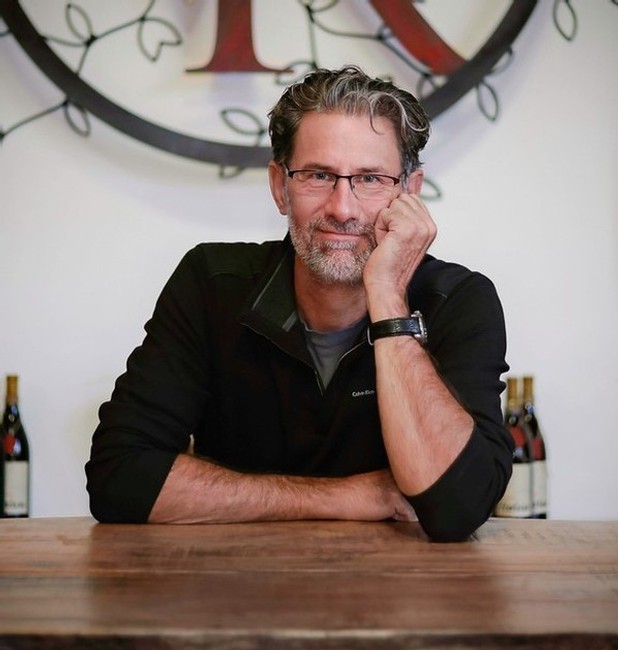 Jon ChewningOwner / Cellar Master / Wine'r

Jon started in this business brewing beer in Alaska. When he moved to California he took to the wines of the region and making them intrigued him. He learned how to make wine from working with the best winemakers in the Sierra Foothills. Jon strives for complete balance in his wines. He makes what he likes to drink. After having an IT career for over 30 years, he and Leanne decided they would try to change their lives...and change they did. They opened Via Romano Vineyards in January of 2017 and haven't looked back.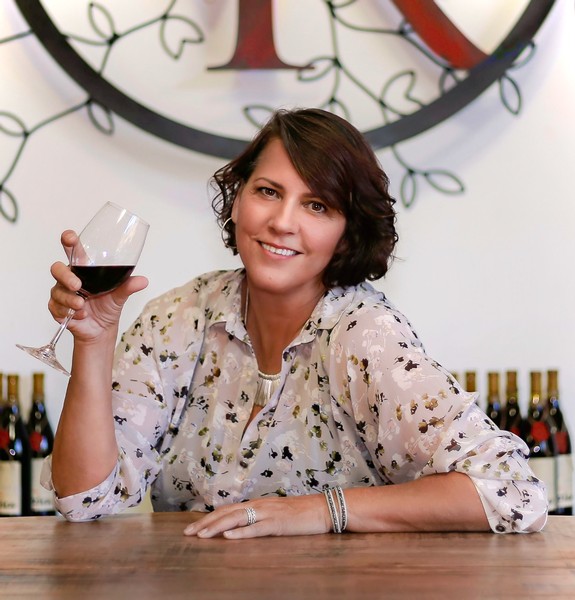 Leanne DavisOwner / Grower / Boss Lady

Leanne has a background in design and construction and was instrumental in the winery coming to fruition. Leanne and Jon came together because of their love for wine. After their wedding in Italy in 2013, they came home and planted a vineyard. They only wanted to farm! After Jon left his long-time career to make wine, she saw in him the passion he was missing in his work life. That led to them making good wine and the life changing decision to start this winery.
---
Amber Frere
Tasting Room Manager / Creative Genius

Amber is an expert in all things wine, especially drinking it, because she has a toddler...and a husband. She is dedicated to finishing her work, even down to the last drop. She is our in-house graphic designer, with an eye for design and problem solving. What would we do without her energy and positivity? She is a little crazy sometimes, but so are her family member (ask her about her piñata collection!) Her mom wanted us to tell you that she is smart, beautiful, talanted, etc. :)
Heidi Green
Tasting Room Associate / Retail

Heidi started out as a local wine club member who fell in love with not only our Italian varietals of wine but our Italian atmousphere. Coming from an Italian family herself (family name Giacomo), she felt right at home becoming part of the Via Romano family. She enjoys meeting new people and expanding her knowledge of wine. When she is not behind the bar of the tasting room, she enjoys interio design, outdoor activities and sipping on a really good glass of wine!
Cindy Stanphill
Tasting Room Associate / la residente italiana / Retail

Cindy is passionate about all things Italian … except Berlusconi! She studied at the Università di Firenze and has friends and family in Rome, Florence, and Abruzzo. She and her husband, Diego, live in Placerville with their 4 year-old daughter, Giulia. Cindy lives by the adage, amici and vini sono meglio vecchi or friends and wines are better old. She is a current professor at Folsom Lake College and has recently achieved her PhD. Cindy can be found pouring Via Romano wines during the week, and if she is not pouring, she is tasting!
Lovleen Allard
Tasting Room Associate / Social Butterfly / Retail

Lovleen is the co-owner of JJ's Hair Salon in Shingle Springs and currently works as a stylist with 12 years behind the chair. Her passion for hair and love for her clients is equivalent to her love for amazing wines. Lovleen is a sucker for deep reds and pouring in the tasting room at Via Romano has caught her heart. She enjoys meeting new people and her interest to evolve and grow in the wine world increases daily. Away from the salon and tasting room, she enjoys country music, time in the gym and being with close friends and family over a glass of wine.